At Simple Web Inc. our goal is to become an extension of your team.
Whether you want to outsource project management or keep it in-house, look for these three things:
Expertise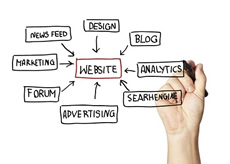 To make an amazing, effective, and functional website, you're going to need to know more than HTML. You'll need to know how to use a style sheet, what customers and clients look for when they arrive on a web page, and you'll need an excellent and efficient team to execute a well crafted website.
Efficiency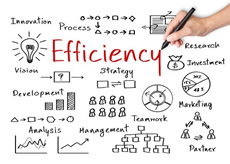 Great businesses do one thing above all else: they let their employees do what they do best. If you have an all-star salesperson, do you want them spending their time working on your website, or do you want them calling leads and making sales? When you outsource to Simple Web, you get a team with various skill set without paying through your nose. This ensures that everyone is doing what they do best. That's one of the many benefits to reliable outsourcing.
Speed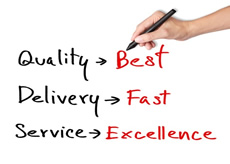 It's an old cliché, but time is money. It is
not news that Google is the new Yellow Pages.
How much business do you think you miss out on by having a limited team unless you pay $150 and hour?Remember, it's not just the initial design and development that needs to be done quickly. If you have any future problems or changes that need to be made, you want to be able to contact someone who can get the job done immediately.

Stress Free Outsourcing for Web Design and Web Development
Deciding whether or not to do web development in-house is one of the first major business decisions you make. We'll never sell you something you don't need, so we've provided a list of things you do need in order to build a successful website.
"In the long run, outsourcing is another form of trade that benefits the U.S. economy by giving us cheaper ways to do things.
Your Reliable Partners in Effective Outsourcing.
If you're interested in hearing more, Click here to learn more about what we can offer you.
Let Us Help You!
At Simple Web,

Our Experts,

are interested in helping you reach your goals.
You tell us what you want your website to do, and, we

find a way,

to make it happen.
If you're an independent business owner, let us assure you that

Web Design and Development can be cost efficient if you decide to use Simple Web Inc for your online needs.
Request a Quote from us to Get Started Right Now!