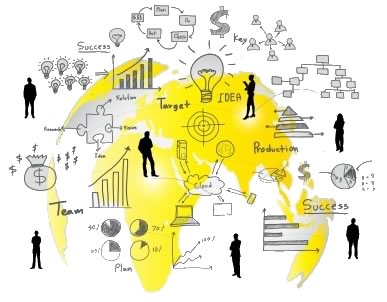 Keywords are the New Neon Signs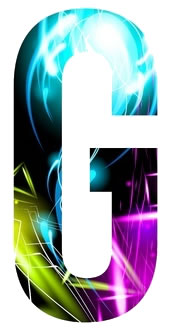 Google is Your New Business Card
The traditional methods ("Outbound Marketing") like cold-calling, direct mail, etc., although still effective in some sales and marketing opportunities, but are no longer the main pillars of cutting edge sales and marketing strategies, because your customers have learned to ignore them.If Internet search can bring them ideas, understanding and options faster (and more of them) than any sales person ever could, why would your customer wait around for you to call, or send them a snail mail?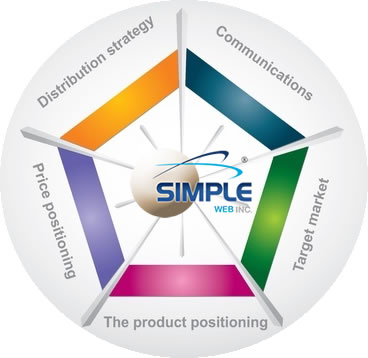 At Simple Web Digital is Done Right!
When you do Internet marketing through our customization process,using our enhanced tools and strategies, you will have everything you need to work the web in ways that will give you:

More Quality Traffic

Motivated Leads

Reduced Cost per Lead

Significantly Improved ROI
We've got your Internet Marketing Plan covered with customized services including:
Blogging

Did you know that studies indicate business blogging can drive 55% more traffic to your website? Blogging adds authentic content to your website attracts prospective customers, demonstrates your expertise, helps solidify you as an expert in your industry, and generates quality sales leads.
Along with generating ongoing original content Market Inbound will also handle blog development, maintenance, and analysis. The essential tasks of establishing a blogging platform, managing subscribers, updating feeds, and monitoring traffic is handled with the unmatched expertise Simple Web offers its clients. Your business will benefit from our expertise and the ability to generate authentic content that is specifically created to match the needs of your potential customers.
Your blogging needs will be expertly managed by our professionals and our trusted services include:

Blog development We'll work with you to develop a new blog or update an existing site. Your blog should match your business' goals, strategic marketing plan, and established branding.
Blog management Managing a blog is more than just generating new content. We'll take care of maintaining subscriber lists, comments, CTA's, and subscriber feeds.
Content generation A successful blog adds authentic content on a regular basis to keep readers interested and continue attracting new prospects to the site. The content we generate for clients is specific and customized to the business' exact needs.
Performance analysis Ongoing monitoring and improvement of the site is vital for your blog's success. You can leave the analysis to us and expect ongoing updates about the blog's effectiveness.
Landing Pages

Landing pages play a crucial role in any effective lead generation campaign. It doesn't matter if you're wanting to promote a specific product, expand your sales team, or boost your brand…landing pages work!
You can trust Market Inbound to create specific and effective landing pages that work to promote your business as part of a lead generation campaign. Through email, social media, or directed web content we can help you discover how to drive more customers to your website. Optimized landing pages are a vital component of keeping your sales funnel filled and Market Inbound will work diligently to ensure their effectiveness..
We'll help boost your sales leads by developing and implementing strategies for your landing pages, including:

Creating a strategy Landing pages are just one component of an effective lead generation campaign. We'll make sure they work effectively within the larger campaign goals.
Building landing pages Your landing pages will be built around your strategic business' goals and branding needs. You can be assured that the landing pages are driven by results and aimed at creating as many new leads as possible.
Driving traffic The effectiveness of landing pages relies on the amount of traffic they experience. We'll work together to create clear and effective channels to deliver more visitors to both your landing pages and website.
Monitoring performance and conversions Why waste time and money on something that isn't working? We'll monitor the landing pages for performance and conversions and work to adjust the strategy as necessary.
CTA Development
Finding your business is just the start of attracting quality sales leads. Once prospective customers have discovered your business what do you want them to do next?
The professionals at Simple Web are experts at helping clients deliver quality content through engaging and effective call to action (CTA) website features. A CTA gives prospective customers direction and educates them on available services, products, and the mission and goals of your business. A hyperlinked image or text prompts your prospective customers to take action, such as "Download This Helpful Guide" or "Click Here to Schedule Your Next Service Call."
We will work with you to ensure you are effectively utilizing a call to action strategy, including:

Establishing CTA goals Each CTA feature should play an important role in your larger marketing strategy. We'll determine the ways CTA features can enhance your online marketing presence and establish goals for their use.
Creating engaging elements A CTA website feature is only effective if customers are willing to click on it. Our team will ensure prospective customers follow the CTA's intended use and are using their presence to enhance their online experience.
Ongoing monitoring What if your CTA is no longer effective? We'll monitor the CTAs and gather data to help us understand if they're working and if changes need to be made.
Pay Per Click

Don't leave your PPC marketing to chance! PPC marketing is a science and should be used strategically to drive relevant traffic to your website.
Establishing a PPC campaign may seem like a simple endeavor, but the professionals at Market Inbound understand that an effective campaign requires careful planning. Initial and ongoing keyword analysis, attractive and engaging ads, and custom landing pages are all part of a successful PPC campaign. Using a PPC campaign to drive prospective customers back to your website should be a core component of your online marketing strategy.
Our team of experts will handle all of your PPC needs, including:

Developing and implementing a PPC strategy Your PPC should work as part of your larger strategic marketing plan. We'll work with you to identify your goals, budget, and the best way to drive leads to your website via an integrated PPC strategy.
Optimizing or creating PPC campaigns If you have an existing PPC campaign we'll take the steps to update it to match your marketing plan and the integrated strategy. We'll also launch new campaigns that meet both your needs and the goals of your PPC strategy.
Ongoing monitoring and adjustment Any effective PPC strategy should be monitored for effectiveness and updated over time. We'll use data from your PPC performance to determine whether the campaign is working and what changes should be made to ensure a proven ROI.
Lead Generation

A powerful lead generation strategy helps you create, nurture, and discover prospective leads to create an ongoing conversation. Help facilitate the buying process by identifying leads that have a true interest in your business.
Market Inbound will work with your sales team to create an effective lead generation strategy that utilizes a variety of tools such as social media and sharing, searches, educational webinars, and landing pages to generate quality leads. This strategy will be driven by your individual needs and will compliment the larger and more comprehensive business marketing plan.
Lead generation will benefit your business by:

Educating potential leads Each piece of content and each contact with a potential lead should be unique and engaging. Lead generation finds new leads and draws them into an ongoing conversation.
Identify lead readiness Each prospective lead will exhibit online behavior that indicates a readiness to purchase. Specific lead generation strategies track these online behaviors and monitor for readiness.
Scoring potential leads Not all leads are created equal. Lead generation strategies help you to quickly identify quality leads and those to invest time and resources in.
Reporting analytics Every inbound marketing strategy should be carefully monitored for effectiveness and return on investment. Measuring and reporting on your lead generation strategies is essential to ensure they are working.
Email Marketing
Smart e-mail marketing moves the sales conversation to the inbox and allows potential customers to interact online with your business when its convenient for them. E-mail marketing works because it is a direct line of communication for conversion to sales.
Market Inbound offers e-mail marketing services that are a channel for important customer communication. You provide the valuable information via email and your sales prospects spend their valuable time investigating your business. Subscribers need to know that they can trust you and that your e-mail messages aren't worthless or spam. Market Inbound will work with you to focus on effective subject lines, creating a distinctive voice, and converting e-mail messages to sales leads.
We'll help you maximize your e-mail marketing campaign by:

Creating a comprehensive campaign Successful e-mail marketing is more than the messages. Your business needs a comprehensive campaign that enhances your online marketing via targeted e-mail messages aimed at driving traffic back to your website.
Generating effective messages Subject lines, images, written content, and driving traffic to targeted landing pages are all components of an effective e-mail marketing message. We'll work to combine these important elements into messages that work and attract prospective customers.
Monitoring campaign effectiveness As your business needs grow and change your e-mail marketing strategy should adapt as well. We will monitor effectiveness data, return on investment statistics, and overall sales traffic to determine if and when changes need to be made to your e-mail marketing campaign.