Our team of web site design and programming professionals will work hard to get your web site presence up as fast as possible providing the quality that you need and deserve. Our job is never finished until you are completely satisfied and we will continue to provide support as long as needed.
Our Expertise & Skills:
Professional web site design & development services
Flash web sites and presentations.
Redesign of existing Web Sites.
Reliable business web site hosting.
Complete e-commerce solutions.
Custom script development
My SQL and MS SQL database development
Web site promotion services
Webmaster services
We provide high-end professional business web design & development services at a dollar wise pricing.
We utilize state of the art equipment and the latest version software to develop your graphics and web site.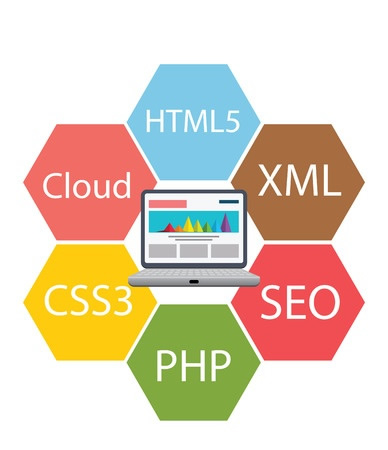 Our Technical Skill Set includes:
Open Source Integration – WordPress, Joomla, Drupal etc.
Ecommerce Solutions – Oscoommerce, Magento, ZenCart, Xcart, WooCommerce, OpenCart etc.
Html/CSS
Html 5
Javascript, Jscript, Jquery
Php, Java, C.
Microsoft Dot Net
We also provide a list of verifiable references to all serious inquiries and always guarantee our work and your satisfaction. Use our web design Inquiry form or contact us today to help us better understand your online business needs.